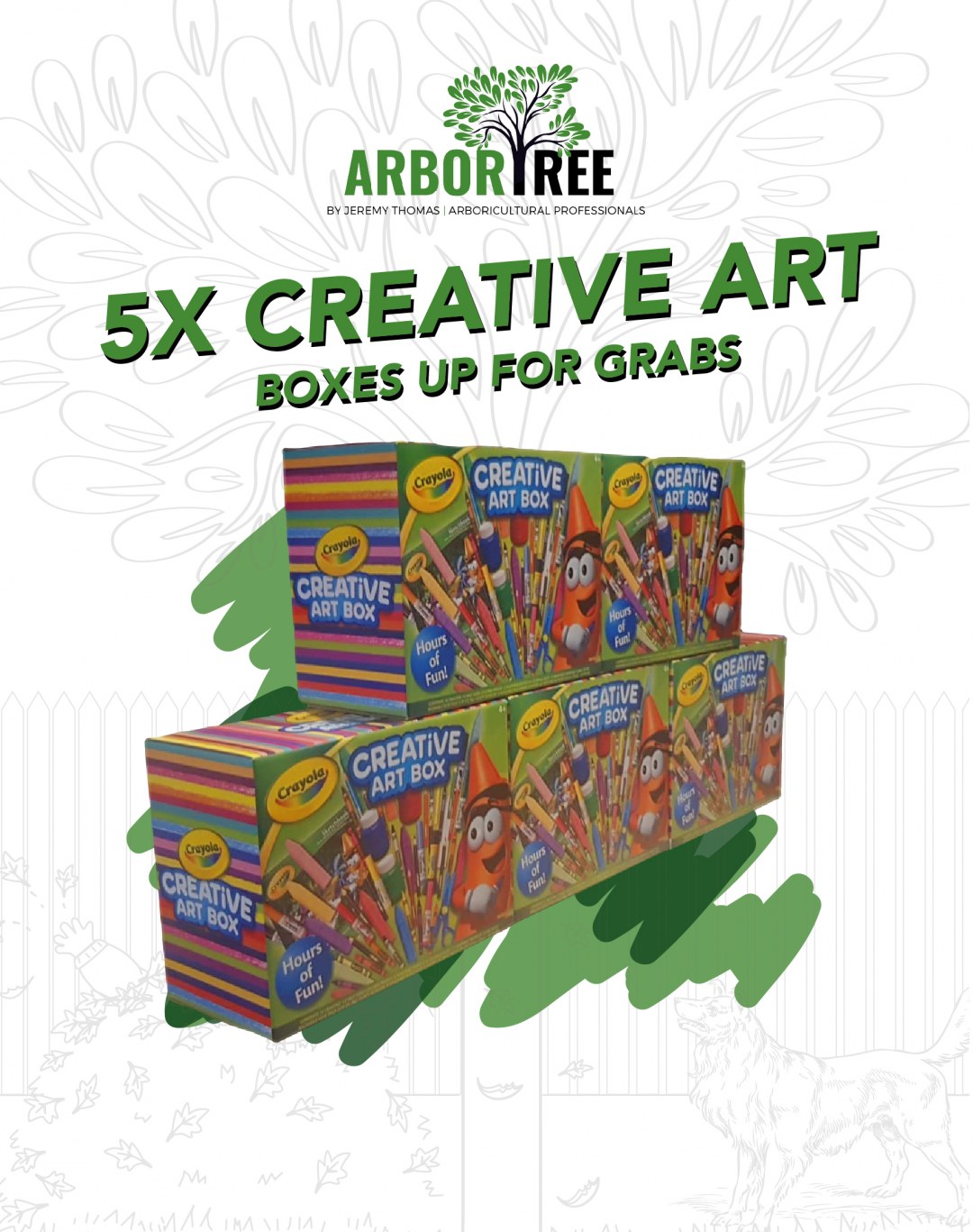 You may have noticed a few changes for us over the last few weeks! A new name, new branding a new website and even more to come. To celebrate the change from Jeremy Thomas Tree Experts to Arbortree Arboricultural Professionals we have some very exciting competitions to run.

Our new branding as you may have noticed has a beautiful tree growing right in the middle of it. This tree icon has a whooping 54 leaves! To kick start off the celebrations we are going to give away 5x Crayola Creative Art Boxes to five lucky winners!

Winner #1 - Online submissions. The first winner will be drawn out of the hat, to get your name in the hat you must simply colour in the Arbortree Colouring in Sheet and submit your entry by the 8th of July.

Submitting is easy simply send us a photo or scan of your coloured in Arbortree Colouring in Sheet, your name, phone number and email address to [email protected] or write you details down on the reverse of your colouring in and drop it into our office located at: 2D1 Brooklyn Rd, Claudelands, Hamilton 3214

There is no age limit and all entries are put in the draw to win meaning even your little guys and gals and get involved and have some fun!

Stay tuned to find out how winners #2 #3 #4 & #5 will be selected!